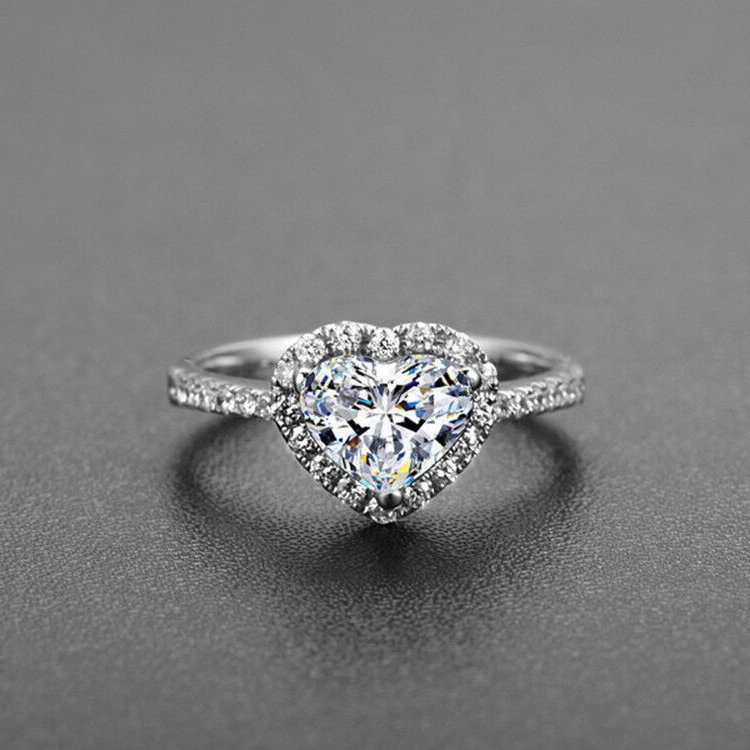 Express your love for someone special with this stunning ring. Beautifully crafted to sparkle and shine for years to come, just like your relationship.
This ring has a center haul cut and a rose gold gemstone that allows a super glitter and romantic look. Around the heart gemstone, it sets in many large diamonds and small diamonds that build an ultimate stunning vision. This feminine and romantic ring is set in rose gold for more color.
Specifications
Color: White Gold, Rose Gold

Material: Rose gold & silver-plated, copper

Stone: Cubic zirconia crystals

Weight: 3.2g

Size: 5/6/7/8/9/10/11



Do not wear jewelry during sleep, while bathing, while washing dishes, or during any activities that may come in contact with water, detergents, chlorine, or other chemicals.
We also recommend that you avoid contact of jewelry with cosmetics (perfume, deodorant, cosmetic creams, makeup products).
Stones, crystals or jewelry applications can peel off, damage, scratch, etc. if used in these conditions.