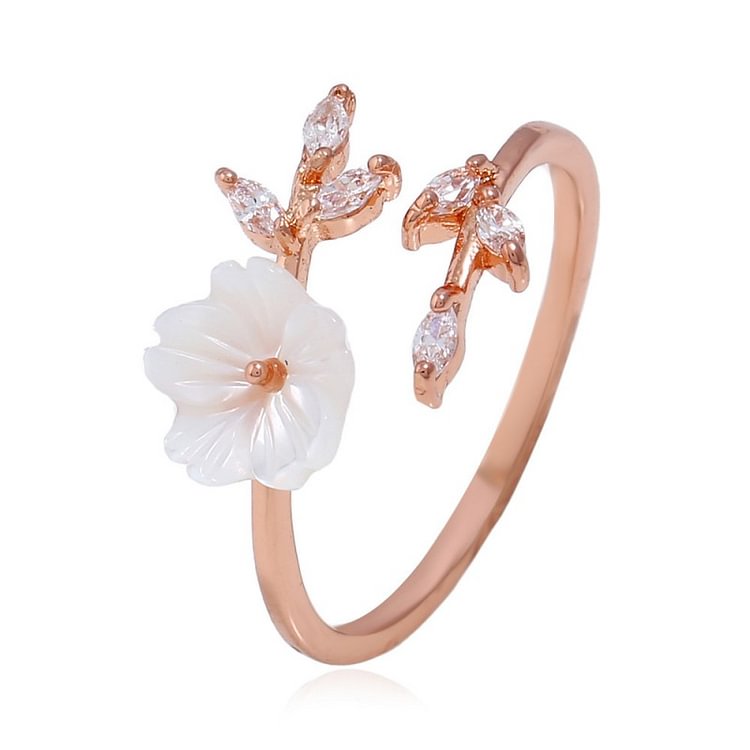 Bloom, blossom, and grow! Designed to capture the beauty of a blooming flower, this ring is a must-have.
These crystal white blossom adjustable rings are exquisite and stylish. They fit the blossoming spring perfectly while enhancing your look. If you are searching for a birthday gift for your besties, this delicate ring will be a wonderful choice. The adjustable one-fits-all size will eliminate the wrong size possibility.
Specification:
White shell enamel & cubic zirconia crystals

Material: Copper, gold plated

Adjustable ring size - one size fits all
Do not wear jewelry during sleep, while bathing, while washing dishes, or during any activities that may come in contact with water, detergents, chlorine, or other chemicals.
We also recommend that you avoid contact of jewelry with cosmetics (perfume, deodorant, cosmetic creams, makeup products).
Stones, crystals or jewelry applications can peel off, damage, scratch, etc. if used in these conditions.