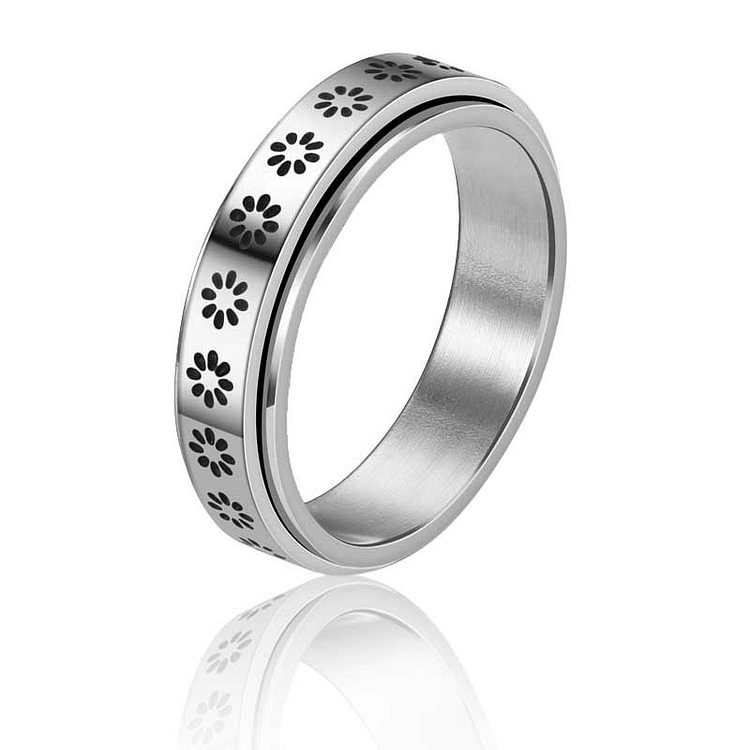 This ring is the perfect gift for a loved one born in April. Let them know that they are loved beyond measure.
This daisy ring is made to provide stress relief and prevent anxiety.
It is an inexpensive solution to the common problem of biting nails.
The spinning motion of this ring is designed to calm anxiety and bring about a peaceful state of mind.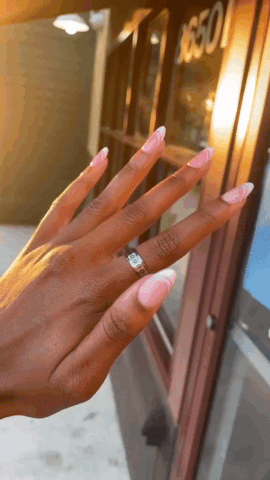 SPECIFICATIONS
Item Type: Ring

Material: Titanium Steel

Process: Polishing

Color: Siver

Size: 6-11
Package: 1*Daisy Fidget Ring
NOTE
1. Choose an existing ring that fits your desired finger.
2. Measure the inside diameter of the ring (in mm/inch).
3. Use the chart above to determine your ring size.
Do not wear jewelry during sleep, while bathing, while washing dishes, or during any activities that may come in contact with water, detergents, chlorine, or other chemicals.
We also recommend that you avoid contact of jewelry with cosmetics (perfume, deodorant, cosmetic creams, makeup products).
Stones, crystals or jewelry applications can peel off, damage, scratch, etc. if used in these conditions.