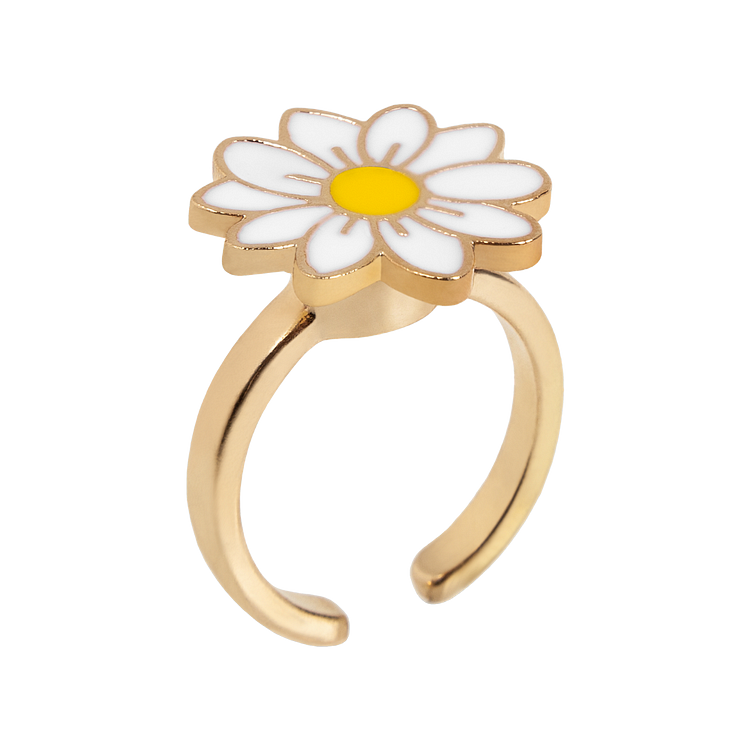 🌼🌼
Beautiful, elegant, and discrete, the Daisy Ring is perfect portable support for all of us carrying a bit of anxiety.
Our rings serve as calming companions for anyone suffering from ADHD or anxiety. The freely rotating daisy is the ideal fidget to relieve tension, increase focus or reduce stress, all while maintaining a high quality look and feel.
Feature:
🌼 Ideal for fidgety fingers or pent-up energy the rotatable feature aid in preventing nail biting and skin picking.
🌼 Practice mindfulness to help calm stressful situations while focussing on the movement and rotation of the ring in combination with slow and intentional breathing.
🌼 The open ring design means that this beautiful ring is adjustable and made to fit most finger sizes.

No rust: we do not use iron in our rings so rust can not occur.

No green fingers: we only use "non-reactive" metals to avoid green fingers.
Specification:
Material: High Quality Alloy

Style: Daisy

Diameter: Adjustable

Weight: 6g/0.01lb
Package includes:
Do not wear jewelry during sleep, while bathing, while washing dishes, or during any activities that may come in contact with water, detergents, chlorine, or other chemicals.
We also recommend that you avoid contact of jewelry with cosmetics (perfume, deodorant, cosmetic creams, makeup products).
Stones, crystals or jewelry applications can peel off, damage, scratch, etc. if used in these conditions.