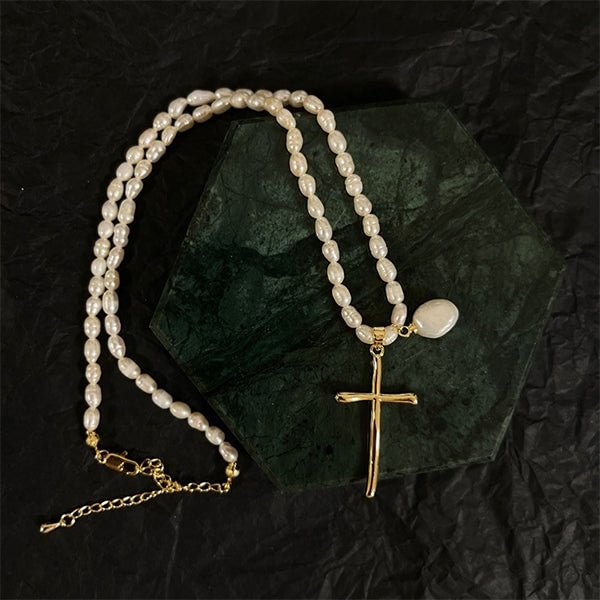 SPECIFICATIONS
Features: Vintage, Chic, Cross, Pearl, Vintage

Item Types: Necklaces/Earrings

Metal Material: Natural freshwater pearl/925 silver needle/Copper plating gold

Total Weight: 0.176lbs

Color: As shown in the pics

Size: Necklace(18.9inch)/Earrings(2.1*1.3inch)
NOTE: Items are handmade, please allow for very minor variations, and the colors may vary from screen to screen.
Do not wear jewelry during sleep, while bathing, while washing dishes, or during any activities that may come in contact with water, detergents, chlorine, or other chemicals.
We also recommend that you avoid contact of jewelry with cosmetics (perfume, deodorant, cosmetic creams, makeup products).
Stones, crystals or jewelry applications can peel off, damage, scratch, etc. if used in these conditions.